Shopping Cart
Your Cart is Empty
There was an error with PayPal
Click here to try again
Thank you for your business!
You should be receiving an order confirmation from Paypal shortly.
Exit Shopping Cart
| | |
| --- | --- |
| Posted on July 22, 2018 at 3:55 PM | |
 I had an incredible vision during Worship this morning singing "Christ Alone is the Cornerstone" : I saw Jesus standing there and He changed into a huge stone in the corner of the Tabernacle of God, then he changed into a huge Diamond (also called a Rock or GemSTONE), HE was shining like millions of diamonds and the rainbow was illuminated all around Him coming from His diamond Being. Then I saw everybody in the room turning into bright shining diamonds too (living stones) shining like the stars of heaven. Then Jesus turned back into His self standing on stage with the most magnificent crown on His head, everyone in the room changed back and we were all wearing beautiful crowns. Jesus said, "I AM THE KING OF KINGS, teach them how to rule with me."
Beloved WE are the Kings and Queens of heaven, the Father's chosen OFFSPRING sent here on assignment to rule and reign and take back dominion of the earth for Jesus. We are seated in heavenly places. We have a layer of our soul in heaven seated with Jesus, we have supernatural DNA flowing in our veins. When we were born again we became tranformed into supernatural beings, no longer human and were given Jesus' and Holy Spirit to live on the inside of us, THAT'S A LOT OF POWER AND AUTHORITY living on the inside of us. We are His Ambassadors. 2 Corinthians 5:20 says "So we are Christs ambassadors" God making His appeal through us. An Ambassador is: A SENIOR REPRESENTATIVE SENT OUT WITH AUTHORITY. Luke 10:19 BEHOLD (that word behold means drop everything and focus) I have given you authority and power to trample on serpents and scorpions and (physical & mental strength and ability) over ALL the power the enemy possess and NOTHING in any way shall harm you." We have been given authority to NEGATE Satan's power and ability, Jesus gave us the same power and authority that IS IN HIM! GET YOUR CROWN ON AND USE THE SCEPTOR IN YOUR HAND TO RULE AND REIGN, IT'S TIME FOR THE MANIFESTED SONS AND DAUGHTERS TO ARISE AND TAKE DOMINION OF THIS EARTH FOR JESUS. "Father, open our hearts and minds to receive the RICH REVELATION OF YOUR HEART and to truly have the mind of Christ to run our race and be about YOUR BUSINESS in Jesus' name. AMEN!!!"
Job 22:28 Decide and decree a thing and it shall be established, and the light of God's favor will shine upon it." The earthly Kings and Queens make declarations and it becomes law in the land, it is established.
So how much greater power and authority do our DECLARATIONS hold? Selah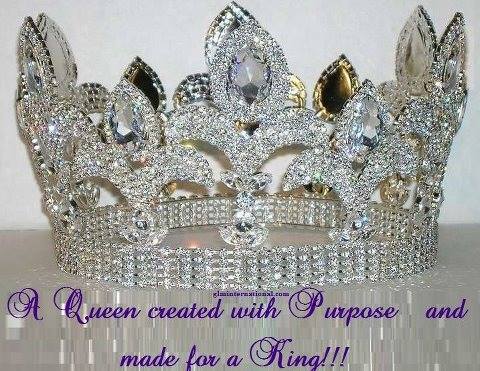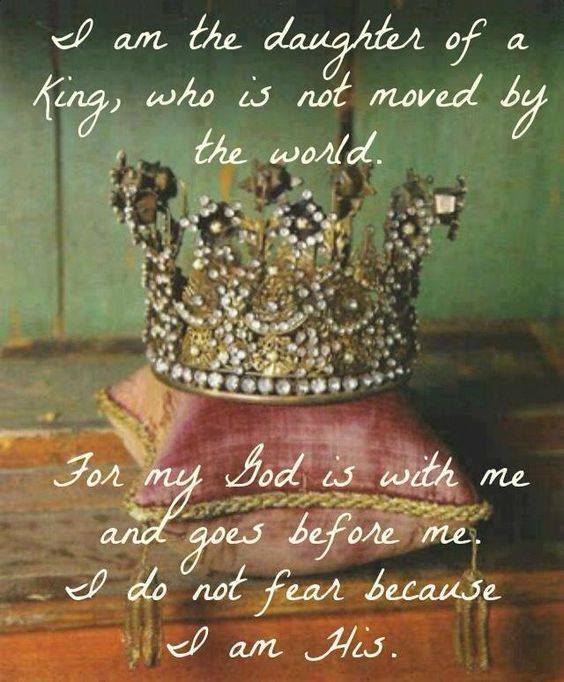 Categories: None

0

/